DALLAS started in America, and The US and Canada have had a hand in putting out many books about the show, here are some!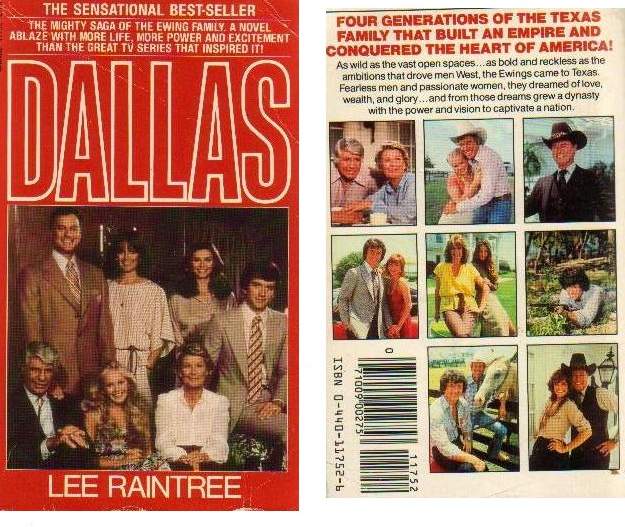 Lee Raintree's 'DALLAS' This book was one of the first books published about the TV series. It was based on scripts from the show. The book stays close to the show with the exception of some violence and sex which are pushed further than could have been shown on television.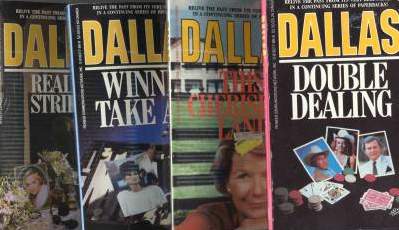 Above and Below:
Soap and Serials began a series of books retelling the stories of the lives of both the Ewings in DALLAS and in KNOTS LANDING in the late eighties. The books all had editions of many American Soap Opera's. The books last only a short time, with most show's having between 10 and 20 written.